The ancient basket maker job is one of the very few still practiced in Alberobello by expert elderly people, now mainly for tourist purposes, and it deserves to survive in all its genuinity. U spurtêre (the basket maker) was usually a farmer who, on rainy winter days, made up his wages meager wages by building baskets and shopping bags by upholstering demijohns, flasks and big bottles.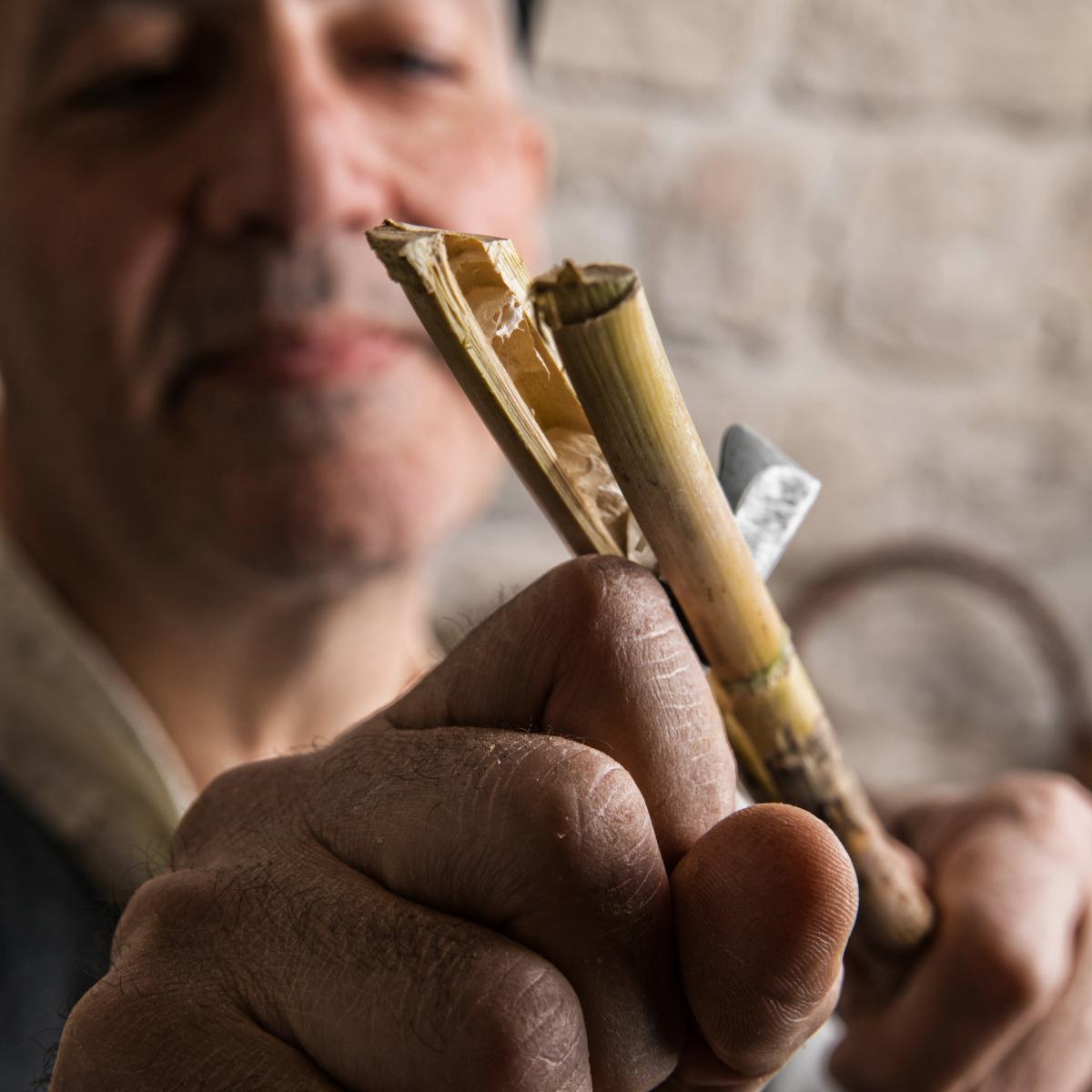 The most poetic aspect of the basket maker's job in the past was to find and prepare in the right time the necessary raw materials necessary for processing, such as the olive shoots to be intertwined with willow twigs, with reeds or stems of bramble or culms of wheat. That's why the basket maker art is strictly season-bound.

The large oval basket (u cìeste du grêne, the wheat basket) which you find hung as a headboard in our trullo, was intended to contain grains to be used in winter. Then there were also countless artifacts, each one for a specific use: the basket for peeling beans, for picking mushrooms or the oval one used to let fruit drying out, also displayed on one of the walls. To mark the importance of these artifacts in local culture, a saying still in use nowadays: "Quanne u panêre vè i vêne, l'amecizzje se mandêne", or: "When the basket comes and goes, friendship is maintained". Do you agree?

Source: "Humanism of the Stone. Reflections", yearbooks 1999/2008 (Gino Angiulli, professor, geologist and writer).

In the pictures: Giuseppe (Peppe) Girolamo, Alberobello's basket maker. His deep love for this ancient art has allowed him to learn and improve his skills in adulthood. Today he is an expert craftsman and makes baskets with passion, so much so that he takes care of collecting the raw materials and preparing them adequately; moreover, he actively participates in historical re-enactments showing his ability in the manufacture of artifacts, which are now in great demand also as wedding gifts.