The tailor (mèste pànne, in the Alberobello local dialect) is undoubtedly one of the most fascinating professions. Dressing men and women required skill and competence, creativity and a love of fabrics. The tailors' windows were always clean, tidy and invited to enter that world where beauty reigned. It was certainly a trade of social importance and in fact the tailors of the past were educated, they read a lot and were happy to show off their culture; in tailors, for example, there was never a shortage of newspapers. Usually the tailor dressed in a shirt and waistcoat, and he always had a few needles pointed to it with the thread ready.
Ancient tailors used a few but indispensable tools: a large table, a chair, a sewing machine, scissors, fabrics, measuring tape, paper models for clothes, the ever-present coal-fired irons and, of course, cotton, needle and thimble. You can find many of this authentic tools in one of the trulli of the Trulli Holiday widespread hotel, entirely dedicated to the ancient craft of the tailor.
The tailor's search for details, refinements and errors on the clothes was obsessive, so much so that today "to cut" means to talk behind someone's back, inspired precisely by some details.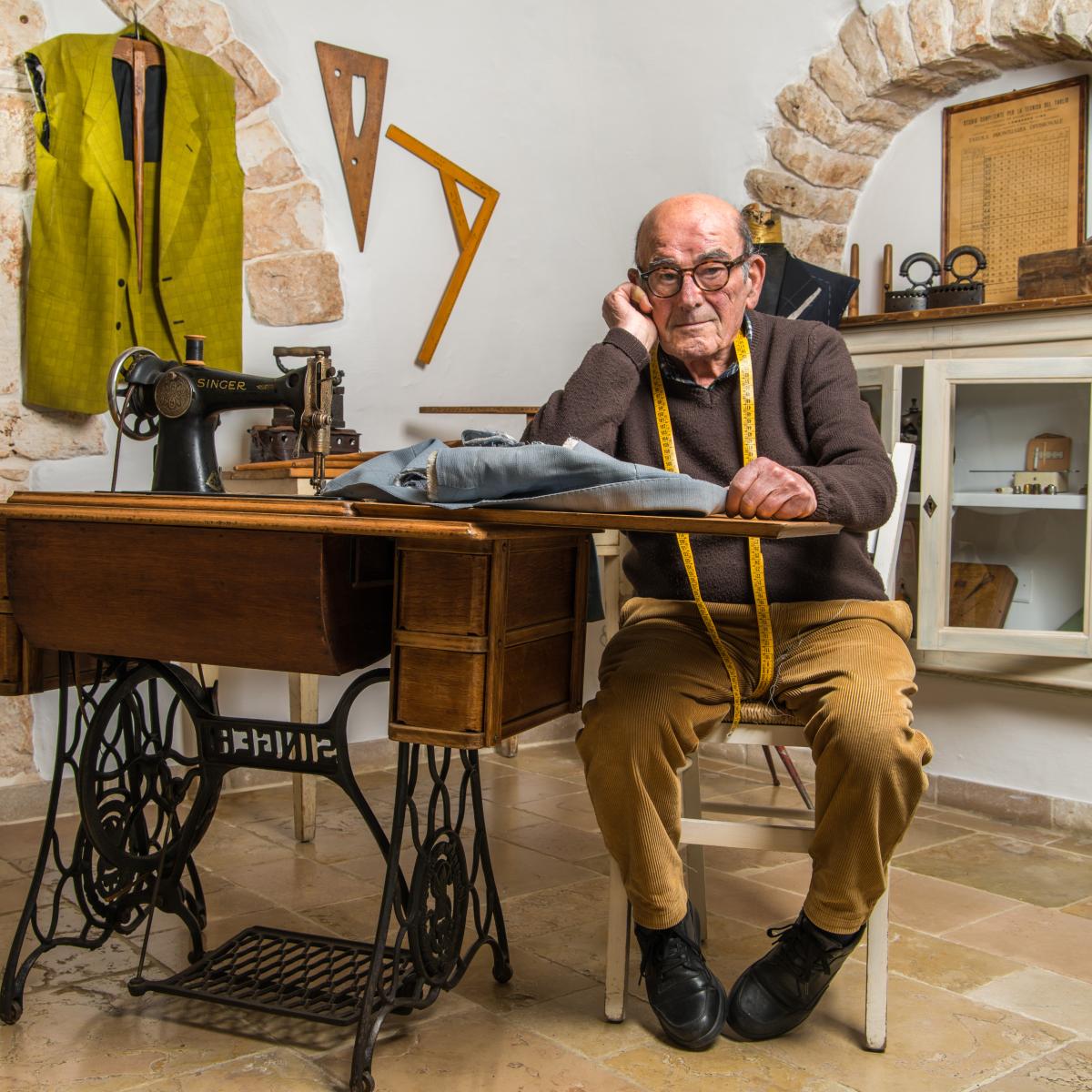 Source: "Humanism of the Stone. Reflections", yearbooks 1999/2008. (Gino Angiulli, professor, geologist and writer).

In the photo: Tonino Lacitignola ("The octopus"), the last tailor in Monopoli city (a town near Alberobello) who continues to work in his shop (very popular a few decades ago) pleasing many customers with his goodness and experience, despite his venerable age.